MOTHER'S DAY IS SUNDAY MAY 8TH.   Happy Mothers Day to you all!
There are excellent gifts for Mom at The Spanish Table.   Some great items we have in stock are: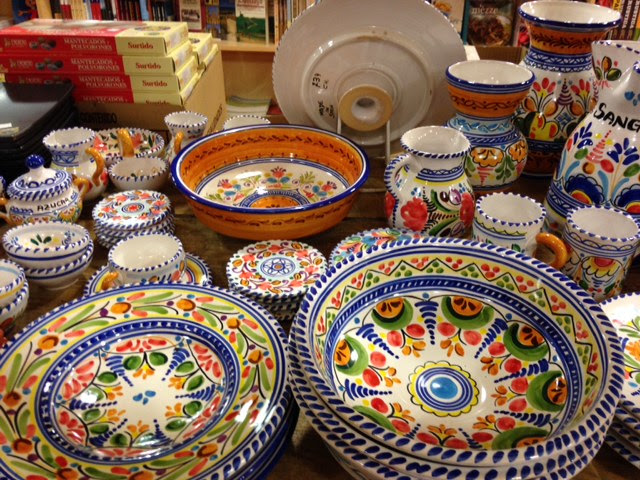 Hand made ceramics.    Give Mom a gorgeous, hand painted serving bowl, pitcher or flower vase.  We also have coffee cups, "Vuelve Tortilla" plates used to flip Tortilla Españolas, platters, and deviled egg platters.
Cazuelas:  Clay cookware made in Spain is durable and practical.    Available in a huge assortment of colors, shapes and sizes, they can be used on the stovetop, in the oven and in the dishwasher.
Paella kit:
Get Mom a starter kit for making paella.   It contains a paella pan, ½ kilo of bomba rice, olive oil, saffron, paprika and Paella cookbook.   Add broth, vegetables and/or protein and get started!
  A selection of high quality extra virgin olive oils make a fantastic gift.   We have oils for salad, smoked and flavored oils for drizzling and intensely flavored oils for dipping.
Spanish Style by Kate Hill
– Regularly $49.95, now $19.99.  Is Mom an architect, or thinking of moving to Spain?  This book showcases over 20 Spanish residences, from stylish city apartments, to Modernista seaside homes and country villas.  Featuring wrought iron accents, sumptuous textiles, Spanish tilework… this book is an inspiration to interior design.
Raw Greek Honeys:
    Plain or with hazelnuts, Ariadne Pure honeys are raw and contain all of the natural pollen & propolis.   There are no preservatives, additives nor flavorings; the honey has not been heated, processed nor filtered.   The plain raw honey comes mostly from orange blossoms with traces of sage and lavender while the hazelnut honey has a nutty flavor along with the floral notes.   These are some of the most delicious and nutritious honeys available.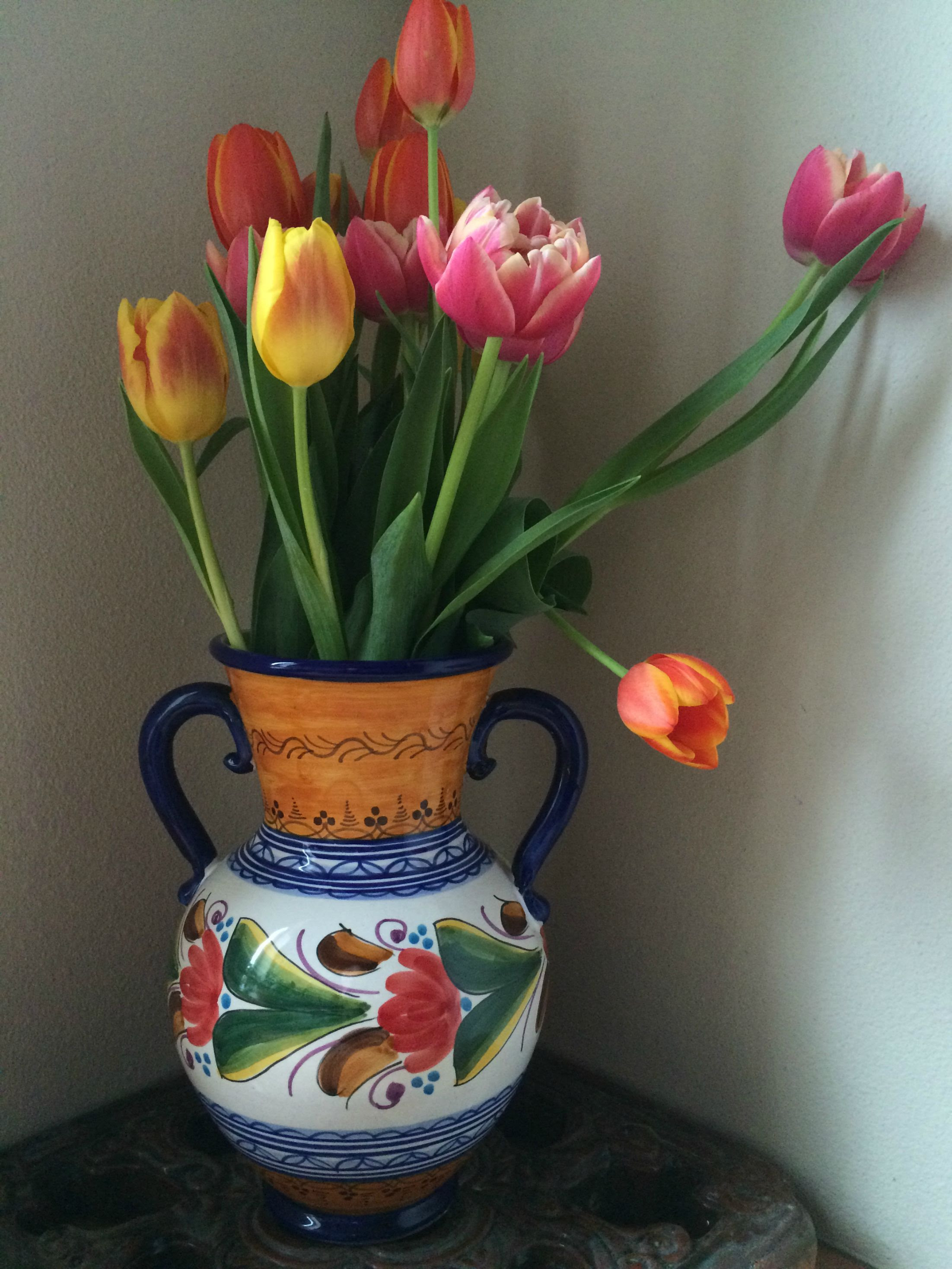 MARK YOUR CALENDAR
: 
PIKE PLACE MARKET FLOWER FESTIVAL
: Saturday, May 7 – Sunday, May 8, 2016    
9:00 a.m. – 5:00 p.m.
Pick up a gorgeous bouquet for Mom from one of Pike Place Market's 40 local farmers, on Mother's Day weekend.  Special tents will line the west side of Pike Place for this event and there will be more fresh flowers than ever.   Grab a bouquet and then purchase a beautiful vase at Spanish Table.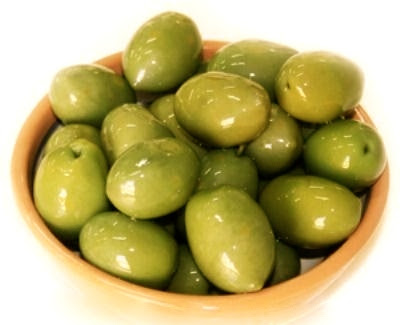 NEW! Pitted Peruvian olives
, unpasteurized.  Mild and buttery green Ascolana olives come with a fiery marinade made with spicy Aji Limo & Rocoto Aji peppers and paprika.    Excellent in ceviche, to add heat and depth of flavor.
NOTABLE WINES 

2015 Txomin Etxaniz Rose, Getaria ($20.99)   Salmon berry colored with a slight spritz, Txomin Rosado is beautifully festive in the glass.   Offering notes of wild strawberry and apple, this mouthwatering dry rosé will have you yearning for a plate of fried fish.    Limited availability.
If there a wedding in your future, we have the perfect red wine
for the special day!  
2014 Flaco Tempranillo
is produced with grapes grown in a high elevation vineyard in the mountains outside Madrid.  Aged in large concrete and stainless steel tanks, this is a quaffer that will please everyone.  
And at a price of $7.99 per bottle, less 10% for 6 bottles or more (plus tax), the price can't be beat! 
  Medium bodied with bright red cherry fruit, it shows notes of spice and a depth of complexity considering the price.   With low tannins, this is a great sipping wine which also pairs well with a variety of foods from poultry, pork, and spicy seafood.   "The red fruit nose shows Pinot-like energy, with white pepper and floral pastille nuances adding complexity. Silky and sweet on the palate, offering intense but edge-free raspberry and spicecake flavors. A wine of noteworthy elegance, especially for the money. Finishes sappy, floral and long, with lingering red fruit character and just a hint of tannins."  
90 points Stephen Tanzer/Vinous