Not a fan of slogging through pounding rain to the grocery store?   Or don't have time?   By keeping a few essential Spanish ingredients on hand, it's easy to pull together a nutritious, tasty meal in a flash and save a run to the store.
Conservas
are a must.  In Spain, vegetables are picked at their peak of flavor, roasted or simmered and then packed in jars or cans.   Equally delicious are a wide range of fish and shellfish, many packed in olive oil.  The oil can and should be used in recipes.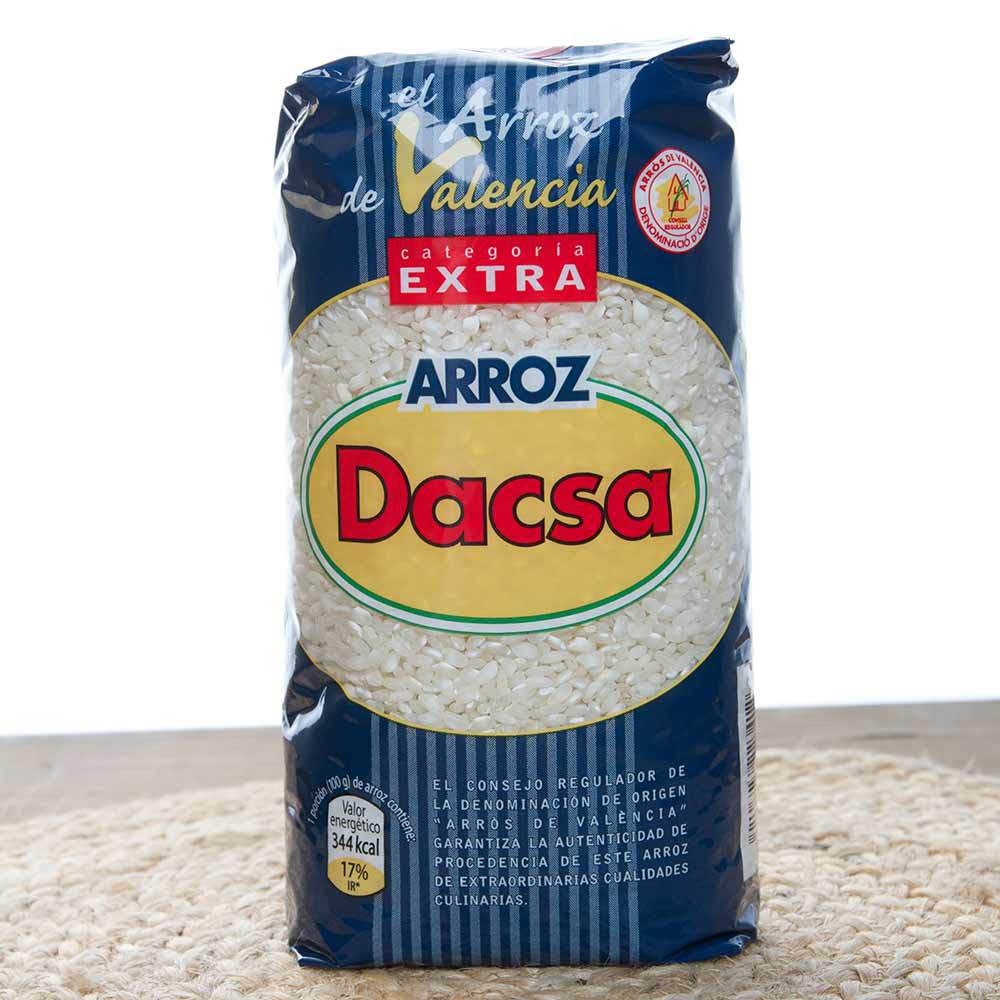 Rice
is a versatile staple to have in the pantry.   
Rice simmered with chorizo and jarred, roasted red peppers
 is delicious and quick to prepare.   If there is chicken in the frig, make a fast and toothsome 
rice soup with
Aneto chicken broth, Spanish garbanzo beans and a sprinkling of dried lime
.   Or, 
make a complete paella in 30 minutes
 with an Aneto Paella broth.   Choose from Seafood, Squid Ink or Valencian Paella; comes in easy to store tetra paks with a one year shelf life.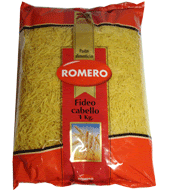 In Spain,
pasta
called fideo is used to make a dish called fideau.   Fideo, simmered with broth in a paella pan, can be prepared in minutes by adding jarred ingredients.   For example, toss olive-oil packed Spanish tuna with strips of piquillo pepper, the oil from tuna, capers, water and pasta.
Or use Aneto Squid Ink Paella with fideo and revel in this different take on a traditional Spanish dish.   If Mac n' Cheese is a favorite, upscale it.  Combine chicken stock with pasta and saffron; simmer until the pasta is done, then drain and stir in Manchego cheese to melt.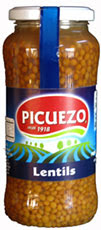 Gluten intolerant?    A jar of lentils, cooked with spicy chorizo makes a hearty and simple meal.   Canned mackerel or anchovies are fantastic tossed with lentils or white beans.
Got a freezer?  Store packages of Bilbao
Chorizo, Chistorra or Morcilla
for the right moment. 
Scramble choistorra with eggs
.  
Grill chorizo and serve with de la Estancia organic polenta
from Argentina which cooks
in 3 minutes
.  Just add grated Mahon cheese.
NEW!
  Hernán products from Mexico, made by artisan producers.    Just arrived are
Mole Poblano
and
Mole Pipián
sauces.   Mole Poblano is a blend of chiles and spices, tempered by an infusion of nuts, chocolate and other ingredients. Typically served on chicken or pork.   Mole Pipián contains roasted pumpkin seeds, sesame seeds and peanuts with spicy chiles and epazote and is excellent on fish.
  Hernán Mexican hot chocolate with cinnamon is now available, in powder and squares.
Brush up on Spanish
with Spanish Circle
on Wednesday
evenings.  Held at the Seattle Public Library, 1000 Fourth Ave., Level 4, Room 1. 
Jan 13-March 16 at 6 p.m.
   Free!   For more information call
206.684.0849
.
WINES
2013 Narupa Alala Albarino, Rias Baixas   ($26.99)   First vintage!  Sustainably produced from a 30 year old, family-owned vineyard planted by the winemaker's Grandfather.  The grapes are pressed by foot and fermented with native yeast.  Raised in stainless steel with no malolactic fermentation, it has extended aging of one year to develop complexity.   Fresh aromatics with a hint of tropical fruit have notes of citrus and dust.   Mineral-laden with great mouthfeel and a pleasurable weight, this is a terrific expression of Albariño.   Limited availability – only 3 cases came to the state of Washinton, and we have 6 bottles.
2012 Carramimbre Roble, Ribera del Duero   
SALE!  Regular price $14.99, now $10.99  
We rediscovered this tasty gem last weekend, accompanied by a tapas assortment.  Versatile and nuanced, and it's now 25% off!   (6 cases available).  90% Tempranillo, 10% Cabernet Sauvignon, aged four months in oak.  Offers up aromas of ripe blackberry, hints of earth and road tar, reminiscent of an old-school California Zinfandel.  Very smooth and full-bodied, it displays lifted notes of white pepper, tobacco leaf and mushroom.  Black fruit and mineral notes on the lengthy finish.   Decant for 20 minutes to fully release aromas and depth of flavors.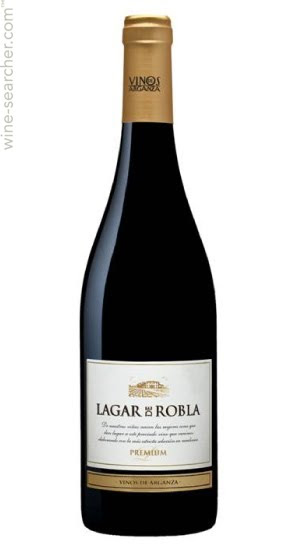 2012 Lagar de Robla Premium, Castilla y Leon
($10.99) 100% Mencia, aged about 18 months in oak.    Plush, with soft tannins and a hint of earth.   Round and smooth, Lagar de Robla is mineral-laden, with well-integrated notes of oak.   This is really good!   "This firm red is reserved, but shows depth and integration, with mulled plum, licorice, mineral and smoke flavors that mingle over well-integrated tannins, giving way to the juicy finish." 
91 points Wine Spectator